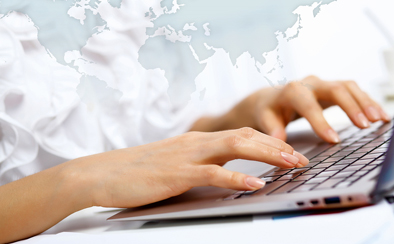 Magento Server Management
You made the right choice making a Magento, the leading e-community supported e-commerce platform for online business. Do not take a chance – make it secure and reliable for all. Let our skilled talent fortify and mange it. Your server is business-critical. If it goes down or gets compromised, it could lead to huge costs. Be responsible, have it professionally managed and monitored.
Do you know what ports in your server are open?
Do you know which services running in your server are not actually needed?
Are your servers patched up to the latest version of released software?
Do you have your server's firewall configured properly?
Any server running e-commerce services is an attractive target for hackers – credit card fraudsters and information thieves. Do not let any privileged information walk away from your server. Secure it before it is too late. We fortify and secure your Magento server and assist you with common Magento issues and configuration options. We optimize your server, turn on and off functions, and fix all access issues. We even help configure form submissions and user-group discounts in your store!
While we fortify and secure your Magento server, we customers whenever they need to deal with common Magento issues and configuration options. We optimize their server, we turn on and off functions, and fix all access issues. We can even we help configure form submissions and user-group discounts in a store!
Included Monthly Services in Full Services Plan
We monitor your server 24/7 to ensure that your server is secure and working properly. All potential threats to security are handled immediately to minimize their business impact.
We monitor services running on your server 24/7 to ensure that your server is effectively doing its job. If your server is overstressed, we temporarily shut down low priority services to free up its resources for business critical services.
We have staff available at all times to support you and to assist you with your server. Should you need anything to make your business run more smoothly; we will be here to do our best to provide it.
You get 10 hours of dedicated time per month to have our experts manage your server and assist you with any issues you may have. (Please note 5 hours are allocated automatically to security and service monitoring. 5 hours are available for ticket support).
We install new applications in your server on request. The 5 hour per month support time can be applied to such tasks, as well as any other requested custom work.
Your logs are a vital part of telling how your server is performing. We routinely patrol event and application logs and take corrective actions if there are warnings or errors.
Logs of attackers are not useful unless prompt preventative action is taken. Therefore, our staff monitors your server and constantly adjusts your firewall to keep intruders out.
We test upgrades thoroughly as soon as your OS/Control Panel vendor releases them. As soon as they are stable for production use, we apply them to your server.
We have staff available for consultation if you have any security concerns or questions. We'll notify you immediately if there is something happening on your server, advise you what action we have already taken, and allow you to discuss your options with one of our security professionals.
If Full Service Plan is not something you are considering at the moment, you can try us by simply taking care ofOne Time Server Security Hardening package or Security Hardening and Monitoring package. Both include a detailed inspection and report both before and after we secure it.
We guarantee that your server will be more secure than ever.
We Monitor

PING
DNS
HTTP
MySQL
POP3
SMTP
Control Panel
24/7 Security Monitoring
24/7 Service Level Monitoring
24/7 Support via Trouble Ticket
10 hours of Systems Administration
3rd Party Software Installation
Log Monitoring – Firewall Rule Tweaking
OS Security Updates OS
Control Panel Security Updates
Consultation with a Security Expert
Full Ticket based Support Portal
Access to our Expert Monitored Forum
But first, we analyze and secure your server…..
Thorough Security Assessment and Appraisal: We perform an initial scan to ensure that your server is safe and secure. We also evaluate if there are any potential vulnerabilities.
Hacker Elimination and Rootkit Detection: We detect and eliminate any previously undetected backdoors, Trojans (services running in disguise), by using our own developed and constantly updated procedure to stop intruders in their tracks.
Securing of Folder Permissions: We check and correct permissions to folders by users, groups or programs so that there is no undesired directory transversal by your users or programs, stopping them getting to unnecessary areas of your server.
Configuration of Logging Services: We configure your server's logging to ensure all problems are caught the moment they show signs of occurrence.
System Control Configuration and Optimization:We make sure that your server is performing its best through configuration of the system control files, which is essential to the optimum operation of your server.
Shared Directory Security: We secure shared directories and ensure that hackers cannot operate in them.
Custom Maximum Protection Firewall: We install a custom EZSM-written firewall to protect you from unauthorized connections (both in and out of your server), hackers and denial of service attacks.
Kernel Update: We update this to your operating system kernel to its latest stable release, closing security vulnerabilities that may have appeared in earlier revisions.
SSH Security Enhancements: We implement a procedure that makes unauthorized shell access to your server impossible for intruders. We make sure that you have the most secure configuration of the Secure Shell daemon so that the command level access to your server is secure.
High Security Services Monitoring: We setup custom applications to continuously monitor System and Service Integrity. This prevents exploitation of existing web applications.
Active Load Monitoring: We implement a custom load checking procedure to improve availability of services. This system gives advance warning of potential server issues so that a corrective action can be taken.
Port Monitoring with Hacker-Detection: For further peace of mind, we provide 24/7 Port monitoring to alert EZSM immediately so that we can block attacks before they cause any damage.
Upgrades to Pre-Installed Software: You only need one hole in your defenses to let a hacker through–don't let that hole be on your server. We upgrade all your pre-installed software to the latest stable version released by your OS/Software vendor.
Proc Security Hardening: We perform a proc security hardening procedure to your servers. This hardening protects your server where firewall does not. This limits unwanted ICMP packets and protects your server from denial of service attacks while keeping the server resource efficient. This also allows an automatic reporting of attackers.
Deactivation of Unused/Insecure Services: We deactivate services that may be running but you do not need. This ultimately boosts the speed and responsiveness of your server, as well as secures the services that hackers thrive on.
Setup Name Servers: We modify Hostname and check additional IP installation. We setup or reorganize DNS service and your name servers in a manner it runs in most secure and efficient manner. Most servers around the world are getting increasingly particular about identity and authenticity of traffic communicating with them. Compliance of your name servers to standards set by Internet is one of the criteria they use to accept mail and other communication from your server. In addition your own hostname allows you to personalize your server and enforce corporate branding on your server. These important details are often ignored by server administrators but a professional tweaking of name service alone is worth more than what we charge for our full service package because it improves your search engine placement.
Supported Operating Systems:
Red Hat Enterprise Linux 4
Red Hat Enterprise Linux 5
Red Hat Enterprise Linux 6
CentOS 3.x
CentOS 4.x
CentOS 5.x
CentOS 6.x
Supported Control Panels and Applications:
Plesk and CPanel
My-SQL and PostgreSQL
WordPress, Joomla, Magento, JBoss
Sendmail, Exim, QMail, PHPMail
Price: $99.00 One Time Setup
+ $99.00 per month
Multiple server discounts are available,
contact for more information
Fine Print:
Live Support: Live support via instant messaging software billed in 15 minute increments at our discounted rate of $45.00 USD/hour.
Overage: In any month when time is to exceed the 10 hour package: Prior written approval will be required from the client unless a pre-authorized "not to exceed" time period has been established. All additional hours will be billed at the discounted rate of $45.00 USD/hour.
*Setup fee and first month's service due upon signing
*Monthly fee will be due on the anniversary date of your signup and is not prorated to the beginning of each month.